The UltraCraft Difference
Request a Quote for Cabinets
You have a lot of choices today. We hope you choose Designer Cabinets Online for your next cabinet remodeling project. Follow these simple online steps to get started on your kitchen or bathroom project.
Submit Your Cabinet Quote Request
Submit the online request for quote below. Please take a moment to review the steps to help us ensure the best experience in choosing and desiging your next kitchen cabinet. 
Choose a Product
Browse our products and choose a product line, door style and finish that you like.
Make a List or Floor Plan
We require either a list of cabinets or a floor plan. If you are providing a floor plan, the measurements must be detailed, accurate and legible. You may e-mail or fax the list or floor plan to us.
(PDF document) (Form does not retain information – Print as PDF or JPG)
You Can Also E-Mail or Fax Your List and Plans to Us – You can fax your plans to: (859) 278-1027 or you can email your plans to info@designercabinetsonline.com:
Average turn around time for a quote request is next business day. However, it may take as long as two business days due to volume of requests and revisions.
That's it! Just sit back and wait for one of our sales representatives to contact you. If you prefer, you can call us to confirm we have received your information. You can call us toll-free at (888) 565-6106.
Ultracraft cabinets provide full access cabinetry, turning even the smallest of spaces into beautiful, storage-friendly designs for the kitchen and bathroom. On average. Ultracraft cabinetry offers up to 15% more usable space than other competitors, allow you to include more storage into your existing footprint.
However, it's not just about increased storage space either. You'll also benefit from the latest ergonomic and functional hardware and accessories, creating a fun, accessible, and functional space to cook or hang out with friends and family.
We know your home is important to you, that's why we offer the Ultracraft difference; affordable, luxury, and functional cabinets at a fraction of the cost of rival cabinets and kitchen designs.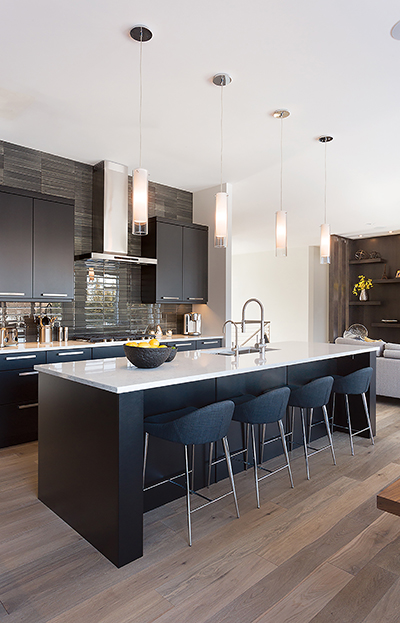 Environmentally-friendly design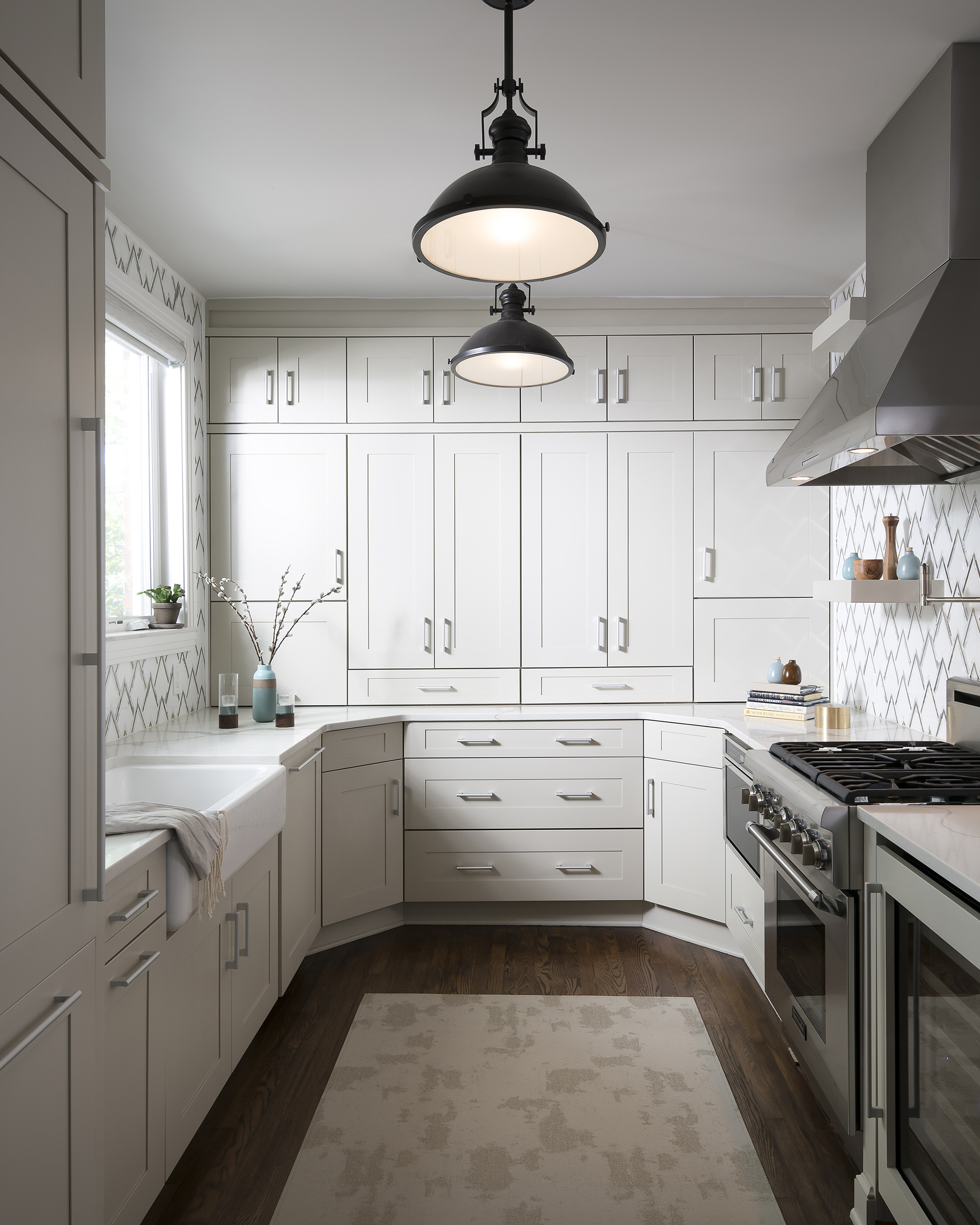 Now, more than ever, environmentally-friendly products are essential, conserving natural resources and saving the planet. All Ultracraft cabinets are KCMA (Kitchen Cabinet Manufacturers Association) approved and CARB compliant.
Optional plywood construction on wood and doors is also available if you choose, further contributing to increased sustainability. Plywood is mostly recyclable, so should you ever replace your cabinets, you can do so in an environmentally-friendly manner.
Ultracraft cabinet materials
As previously mentioned, Ultracraft adopts an environmentally friendly and sustainable approach to beautiful, functional cabinets. As we're sure you already know, the choice of materials to construct the cabinets is paramount, guaranteeing longevity, quality, and finish of the product.
There is a wide variety of different styles, colors, and designs of Ultracraft cabinet, allowing you to create the kitchen of your dreams. Nonetheless, popular styles include traditional, contemporary, Southwestern, and arts and crafts. Materials include wood, Thermofoil, metal, and others. And finally, colors consist of cherry, oak, alder, maple, birch, and others.
We know how difficult designing the kitchen of your dreams is, that's why we have so many customizable options. For inspiration, we recommend browsing through Pinterest or looking at other Ultracraft kitchens with existing cabinets, perhaps implementing the same color, style, or materials as others.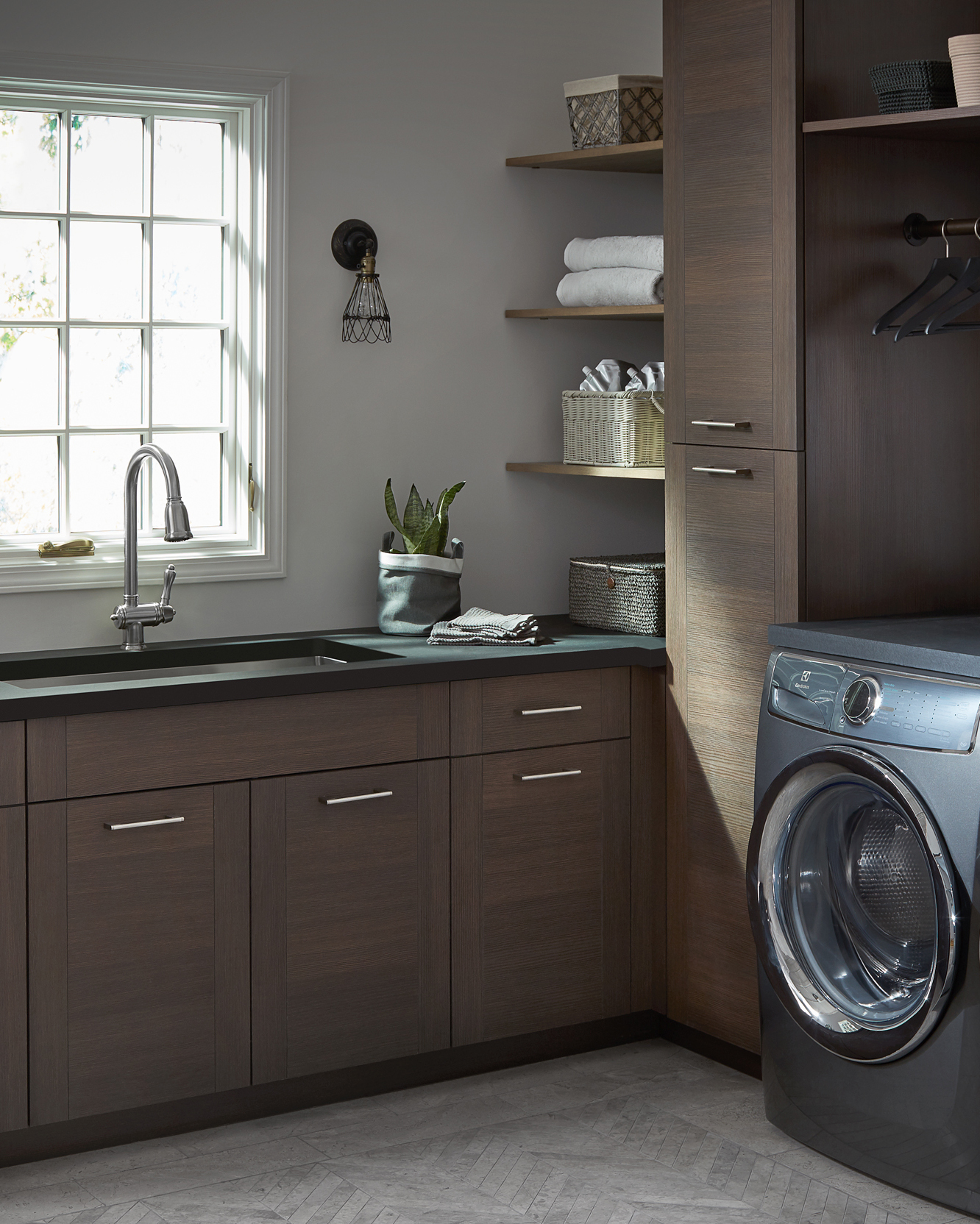 Functional, beautiful, and
ergonomically sound
Not all cabinets are created equal, but Ultracraft cabinets are functional, beautiful, ergonomically sound, and American-made.
Unlike other cabinets, including designer options, Ultracraft cabinets offer a plethora of exciting features that stand out from the rest. For example, full access construction creates more usable storage, wider drawers with a larger capacity, no cumbersome center stiles, and is easier to clean with no corners to clean around.
It doesn't end there either. Ultracraft cabinets are thermally fused for increased durability. This means the material won't "peel off" like vinyl or other cheap alternatives, the surface is highly moisture and bacteria resistance, and the interiors are super easy to clean.
Further performance features include:
Increased base shelves depth for added storage
Standard flush sides for a better, more luxurious finish
Snap-on and off adjustable hinges for quicker installation
Soft close cabinets for increased durability and reduced sound (these are also child friendly)
Dowel and glue construction for enhanced strength and stability
Hand-applied "glaze" finishes
All cabinets include these performance features. However, some cabinets can be customized for increased mobility, e.g. for wheelchair users, elderly people, or those less able to move.
If you're unsure whether or not Ultracraft cabinets can cater to your personal needs, get in touch today and we'll answer your queries.
Click here to contact the Designer Cabinets Online team.
Durability, care, and cleaning 
All Ultracraft cabinets are super durable and easy to clean. Although designed to withstand daily use, moisture, and bacteria, it's important to treat your cabinets and worktops like fine furniture to ensure a long-lasting, durable product.
As a general rule of thumb: Avoid abrasive soap pads and cleaners to maintain the finish and integrity of the countertops. Similarly, avoid using excessive chemical products when cleaning cabinets (this may disturb the overall finish, look, and feel).
 To find out more about installation, care, and cleaning, click here.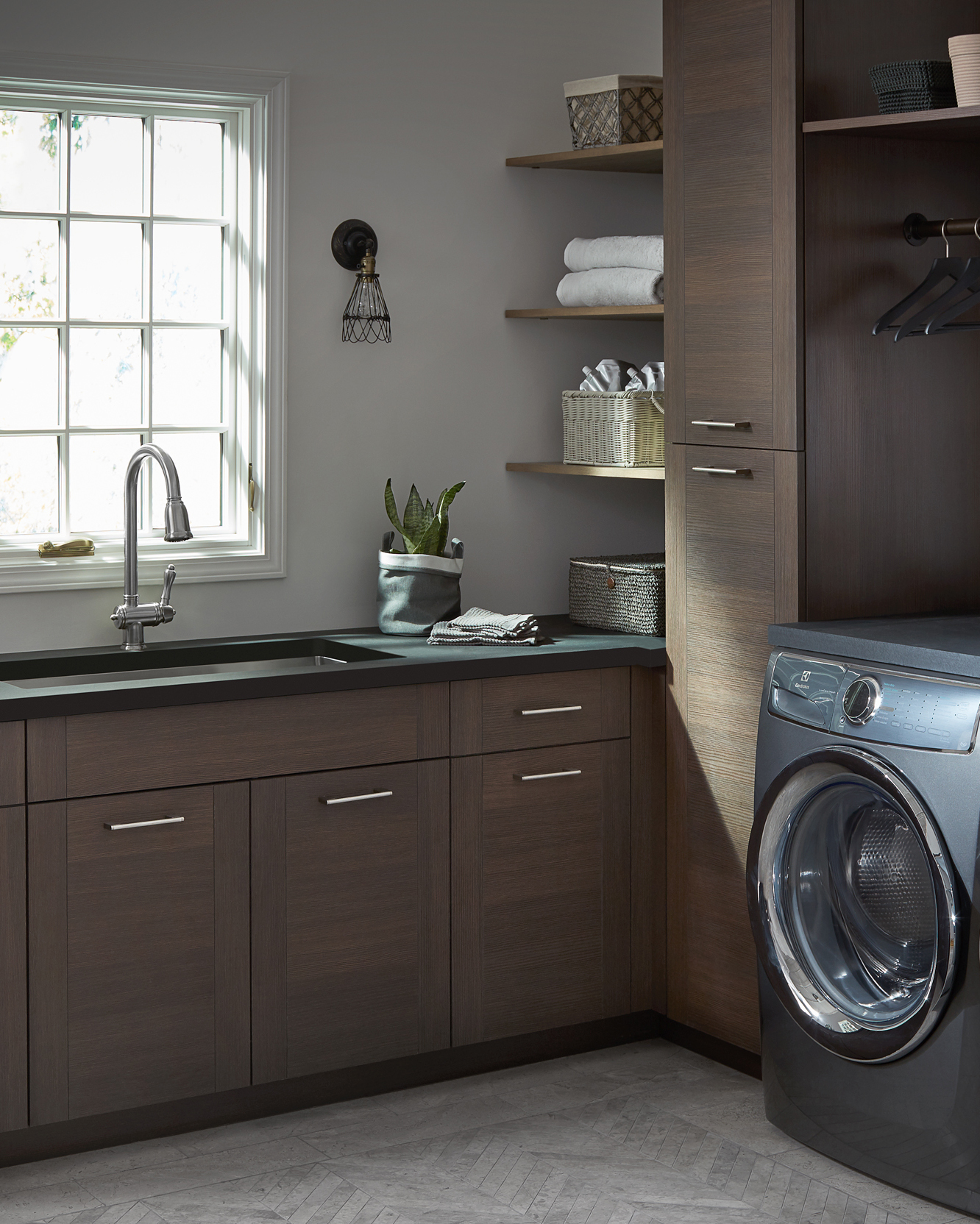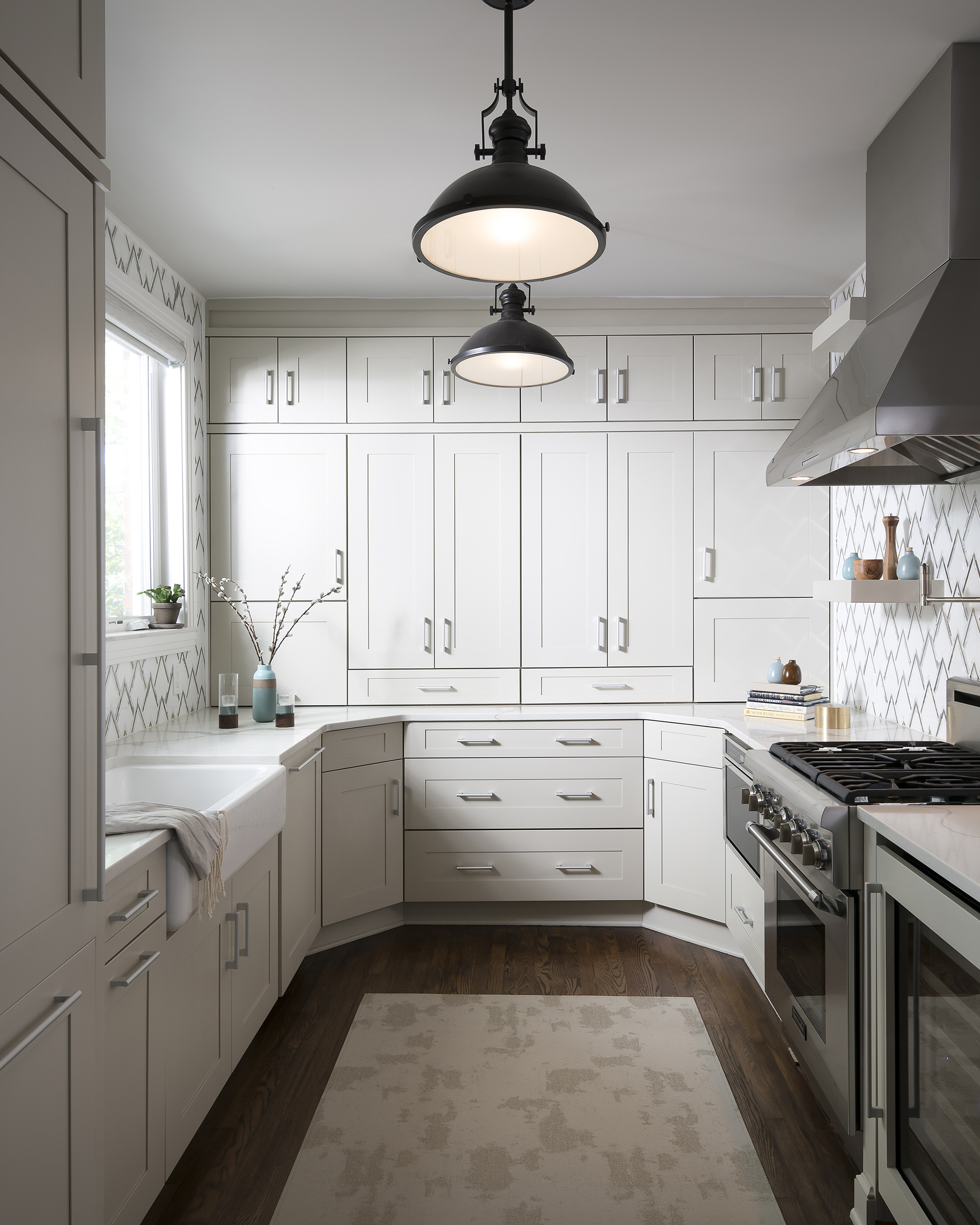 The Ultracraft
100-year warranty
Re-modeling is an expensive and time-consuming task, one that should be rewarded with a 100-year warranty. Should your newly purchased Ultracraft cabinets not live up to the American-made name, let us know and we'll make the appropriate adjustments or replacements.
We're here to help you, the Ultracraft way.
Quality Cabinetry Online
Working with homeowners, designers, and contractors…
We are able to save our customers lots of money due to the fact that we are an online company with minimal overhead and minimal markups on the Kraftmaid cabinets we sell. Consequently, there is a price point at which these savings begin.